Beginning Your Wedding Budget Breakdown With Just One Question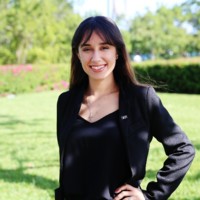 By Yuli Sosa
Managing your budget alongside your family or partner for your big day can be extremely stressful and time-consuming, especially if it's done incorrectly from the beginning. As you begin your planning process and narrow down your choices, you might find yourself in meetings and conversations on topics that you might not be knowledgeable on before even having a clear vision of what you would like to spend. This could end up being your biggest mistake, jeopardizing not only your vision but more importantly, your budget. So before doing all of this, ask yourself just one question:
What Is Most Important to Me?
This can be the one decision that can change how you view the entire planning process. For some couples, it's the venue. For others, it can be food. But of course, spending the majority of your budget on just one detail of your wedding is not realistic.
Once you have answered this question together with your partner or family, it is time to organize your thoughts on paper. A quick tip is to rate your wedding needs and details from one to ten, ten being the least important. This simple task can really open up the conversation and give your budget structure with clear boundaries and limits.
Now that you have everything listed, it is time to reach out to professionals that fit your needs. Everything you envisioned can now be handed over to their team to make it a reality. When reaching out to vendors, reviewing their website and social media profiles is a great place to start. If they have any reviews on websites such as Yelp or The Knot, those would also be worth the read. From there, speak to a representative about their provided services before you discuss pricing. This should be a thorough conversation beyond just simply listing the services. The idea is to understand the reasoning behind their pricing and the opportunities to save money in your overall sections if you decide to go with them. The more inclusive the package, the less you will have to worry.
Lastly, do not be afraid to ask for references! Our representatives are always happy to provide recommendations tailored to your taste and within your established budget. Our recommendations come with years of expertise and experience in the industry, so you can have the peace of mind that their work will be up to par.