Wedding Planning + Social Distancing Our Event Producer, Ashley, Weighs In
By Ashley Morales, an Event Producer at Bill Hansen Catering & Event Production since 2017, and a bride-to-be herself.
If you are recently engaged, I feel you. I have a wedding in less than a year and I am looking to lock in anything I haven't been able to yet, due to my own busy schedule. This crazy curveball life has thrown at us has a way to keep us thinking and guessing. It's not the normal "engagement bliss" your friends and family have talked about, but we'll make it through.
So what do we do with all this free time at home? Plan.
Here are my top 5 tips for wedding planning during this time:
1. Now Is the Time to Refocus Your Wedding's Vision and Style.
Talk with your partner and hone in on your taste and the details that are important to you both. Do your research! Seek inspiration online by checking out a vendor's work to make sure they match your style. Their website, Instagram, Facebook, Pinterest, etc. are gold mines for inspiration.
2. Make a List of What You Have Confirmed and What Is Pending.
Wedding planning is a big undertaking in and of itself, and the added uncertainty of this crisis can make even the calmest bride feel anxious about her big day. Get organized and tackle that wedding to-do list!
3. Know That the Wedding Community Is in This Together.
Although planning has shifted from meeting vendors in-person to Zoom Calls and FaceTime, reach out to them and ask about incentives they are currently offering. Since this began, I've seen so many vendors show up and support their couples. Now is the time to lock in those discounts too!
4. Remember That This Too Shall Pass.
When? We don't know yet. But what we DO know is we'll come out of this on the other side together. The South Florida wedding community is filled with kind and heartfelt professionals that will undoubtedly still make all your wedding day dreams come true. In the meantime, let's continue to keep our loved ones and the community safe.
5. Sign, Deposit, and Relax.
Keep up with Ashley and her stunning events by following her on Instagram: @keepiteventful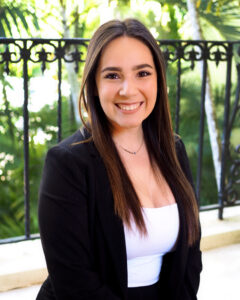 Feature Photo Taken by Becca Borge Photography